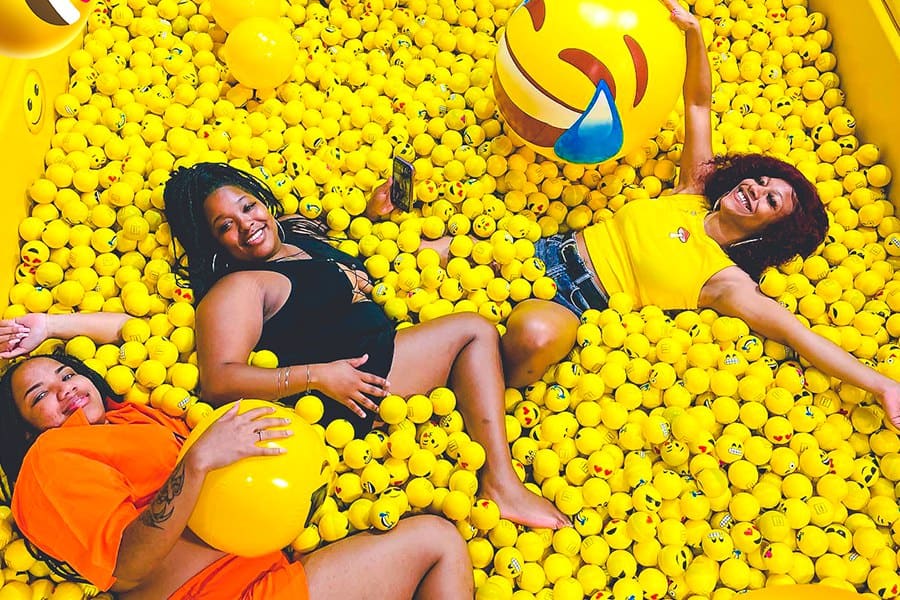 Top Things to Consider Before You Visit A Museum of Selfies
If you are a social media buff and have been wondering to transform your social media presence with some great pictures and narratives to leave a lasting impact on your friends, loved ones and fans, there can't be a better place than a museum of selfies to visit. So, book museum of selfies tickets and have fun with immersive installations. Click amazing pictures with beautiful 3D backgrounds and engaging walls and whatnot. 
But before you book museum of selfies tickets and visit a museum of selfies, this blog will run you through some key things to consider to make the most of your visit.
Don't rush!
The museum of selfies are designed to give you a once-in-a-lifetime kind of experience. Every time to visit one, we bet the experience is always different and better. So, while you visit the museum of selfies, make the most of diverse backgrounds, trick rooms, emoji rooms, and every element you come across. Live every second you spend in the museum. Take time to absorb the ambiance and create memories to cherish lifelong.
Carry a phone/camera with enough storage space 
Yes, you read it right. Before you visit a selfie museum, make sure that the storage of your phone camera is enough to capture as many pictures as you want. We bet, selfie museums like the museum of selfies in Las Vegas have countless unique installations of which you could only dream. Be it the gold bath or the optical illusion bathroom, these museums have immersive installations to die for. So, make sure while you visit with your loved ones, and friends, you have enough storage space in your phone and camera to capture the pictures of a lifetime. 
Take your special one along 
If you have somebody special in life, a partner, or a friend you have been longing to impress with your imagination and creative side, the museum of selfies is the place for you to leave a lasting impact on them. So, unleash your creative side and make your companion fall head over heels for you. Experience a day full of fun, enjoyment, and beautiful sites to capture attractive pictures.
Now that you know what you must consider before visiting a museum of selfies, book museum of selfies tickets today and get ready to go onboard a fun-filled ride. There are many interactive sites and fun museums around, but you should add visiting museum of selfies to your bucket list. The museum of selfies is a top-rated interactive museum in Las Vegas, which is a place worth visiting. It has so many mind-blowing immersive installations to dive into the world of fun, creativity, and good vibes. They have one-of-its-kind rooms, with each demonstrating a different world, unique experience, and countless angles and sites to capture glamorous and fun pictures. So, what are you waiting for? Make your Las Vegas visit unforgettable by booking the museum of selfies tickets today. Visit the museum of selfies, capture pictures, live immersive and fun moments, and spread positive and happy vibes through your social handles. 
Book a visit to this top-rated interactive museum today.